[ad_1]

Emalee & Jack tied the knot in the Overnewton Castle, Australia on March 13, 2020. We are absolutely in love with Emalee's gorgeous bridal look with wearing our best selling wedding dress Giulia in All Black Color! And we are so happy to share their stories with the future brides and I LOVE reading their love story! ????
Wedding Dress Style: #LD5830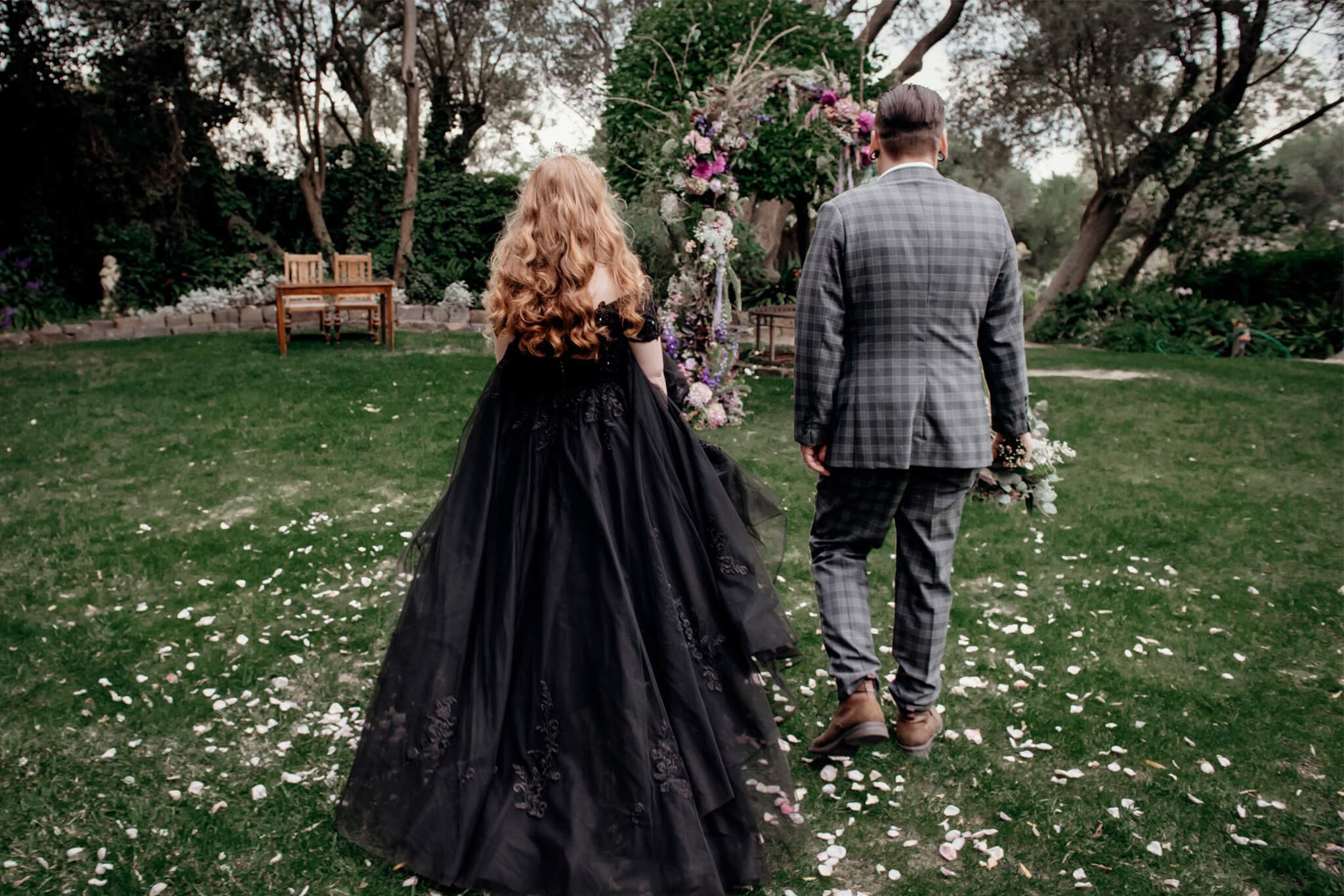 Photo Credit: Jessica Abby Photography
Q: Any advice or tips for future Mrs.?
Do your research! Find people you really connect with personally and that will make you feel comfortable on the day. Do not listen to anyone trying to dictate your own wedding, it is your day therefore do what you want! ????
Q: What was the inspiration behind your wedding theme?
We really wanted something that spoke "us" for the theme, it was gothic-ness wrapped up in a bunch of nerdy elements. For example, we cut the cake with Frostmourne (a sword from World of Warcraft) but the cake wasn't nerdy themed at all. My vows to Jack included a bunch of references from shows we have watched together and the same with Jacks's, we wrote what we wanted our celebrant to say, and it included a bunch of World of Warcraft puns which was fun!
Q: Tell us your love story!
We met roughly 10 years ago at a heavy metal gig, at first I really did not like Jack (I don't know why haha!) and that was the only encounter I had with him until roughly 2 years later, he decided to speak to me over Facebook messenger and we went to La Dispute together which resulted in actually going on a first date with him to see The Hunger Games in cinemas and it just went from there. Jack proposed on my birthday, December 18th, 2018, and we had the family dog with us at the time. We all ordered our pancakes (including the dog) and I didn't take notice of Jack running to the counter to "pay" for our pancakes, eventually, the pancakes came out and I noticed a ring on top of my food. Instantly, I worried and thought the waitress had dropped her wedding ring in my food, but Jack laughed and asked: "will you marry me?" I burst into tears (there's video proof) and said yes, the dog was all excited and he didn't know what was going on!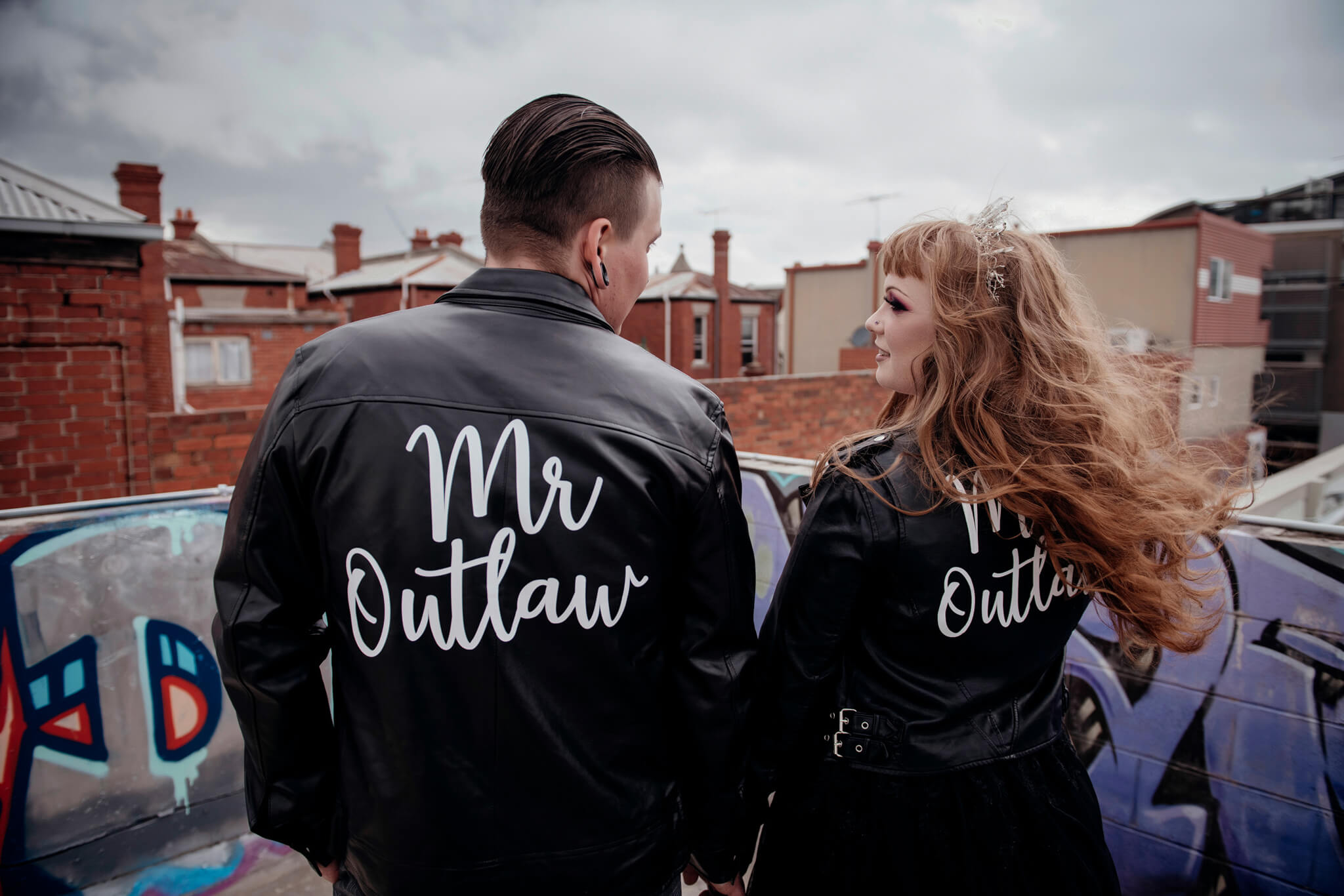 Q: What was the best/most memorable part of the day?
For me, I would have to say our first look. At the time, I was extremely stressed about the weather and about 50 other people in my face asking what I was going to do, I needed time to myself and I needed to see Jack. I had 5 minutes to myself (future brides, please do this! you'll thank me later), and we decided to do a first look. It was only the videographer and photographer there, it was also extremely windy and a bit nippy but nothing will compare the feeling I had when Jack turned around and saw me for the first time in my wedding dress all done up! he cried I tried not to! and we just hugged for what felt like an eternity, but we both really needed it.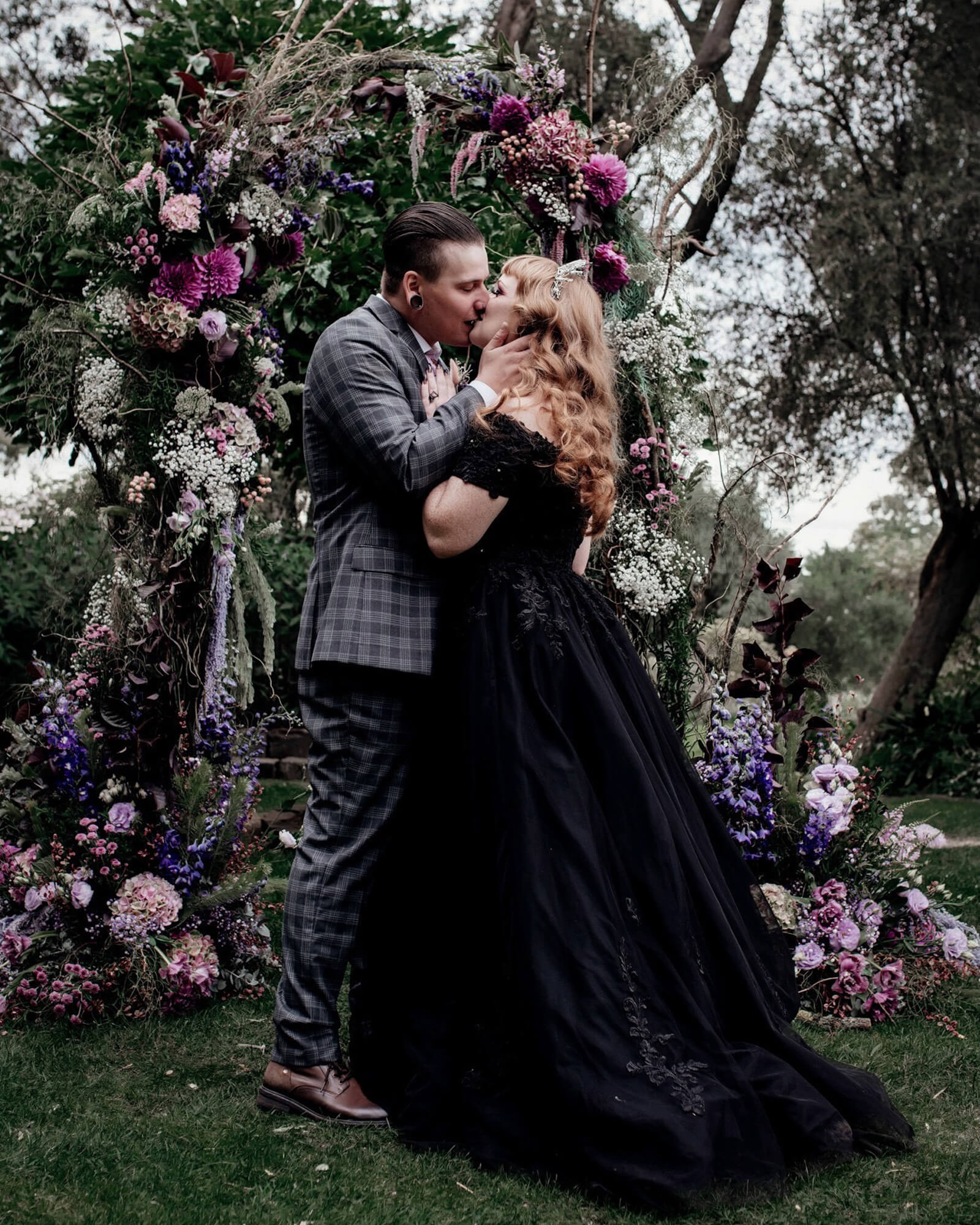 Q: Where did you hear/find Cocomelody? 
I found Cocomelody through my long research of black wedding dresses. I was about to give up and just buy a white dress until I saw Cocomelody do custom colors, I was beyond over the moon and proceeded to pick their brains about sizing and colors, etc.
Q: What did you love most about your Cocomelody dress (es)?
The whole dress itself is just GORGEOUS! but if I had to choose one thing I love the most, it would be the beautiful embroidery and inbuilt bra they put into my dress.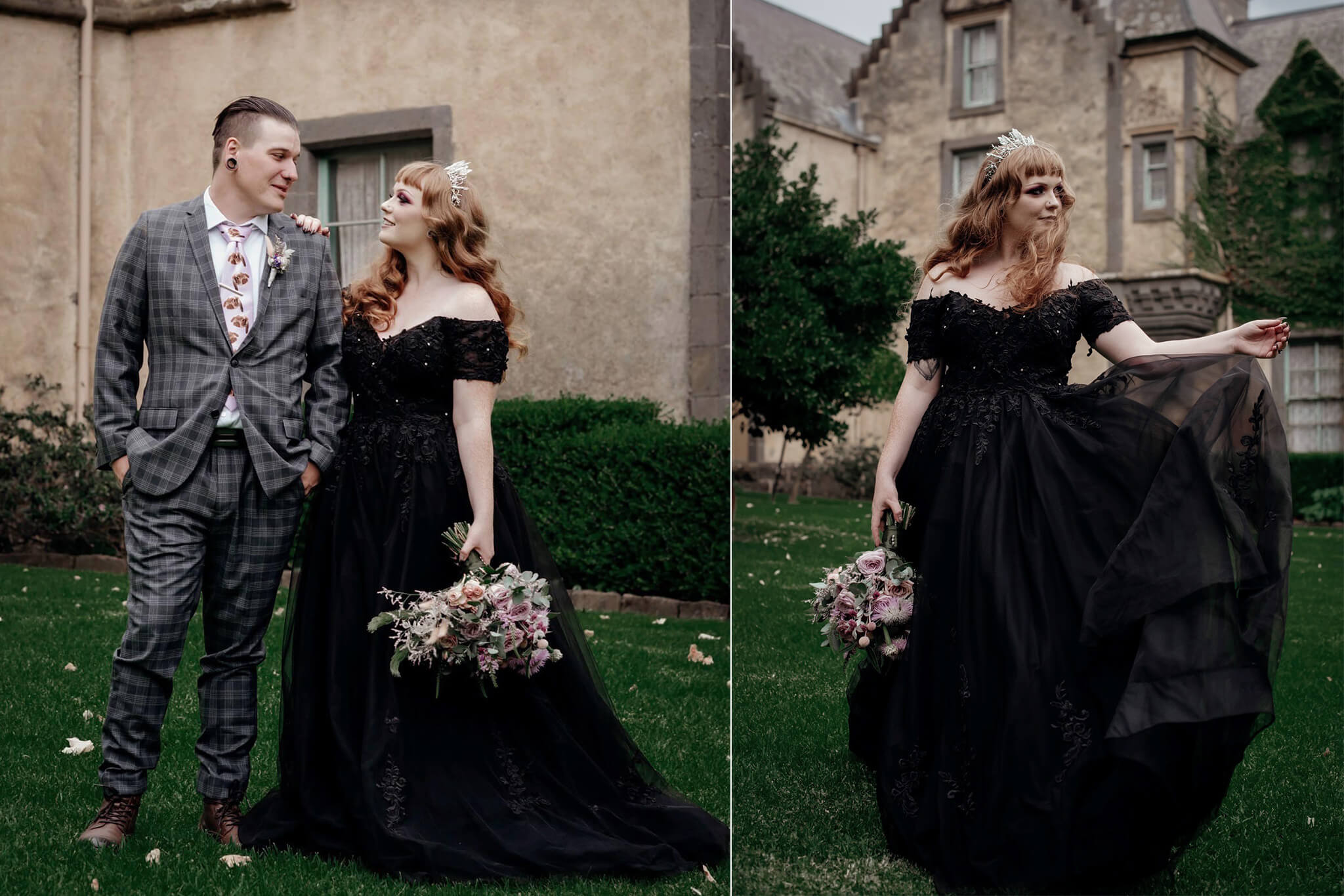 Q:  What do you think about Cocomelody?
I cannot fault Cocomelody! the whole process was seamless. I must have been so annoying because I would email them every time a question popped into my head and they never forgot what I had asked previously, it was like having picked up from the last conversation. They remember every little detail and even ask other questions to me that I forgot about asking but it also greatly helped in the process to complete my dream dress. I was assured time and time again that my dress would get to me in time and they always double-checked with me if they had any new changes or advised me of something if it wasn't going to work. I value their honesty, trust and opinion. CocoMelody also NEVER forget about you, you won't go long wait times without hearing from them and they always message back on their socials. Thank you so much! Highly recommend! x
SEE MORE REAL WEDDINGS


[ad_2]

Source link