[ad_1]

– SPONSORED POST –
If you're not familiar with Fiesta Dinnerware, you're about to learn about your new favorite dishes. The company has been around since 1871 and has been producing Fiesta since 1936. Because they come out with a new color every year, they always feel fresh and on trend.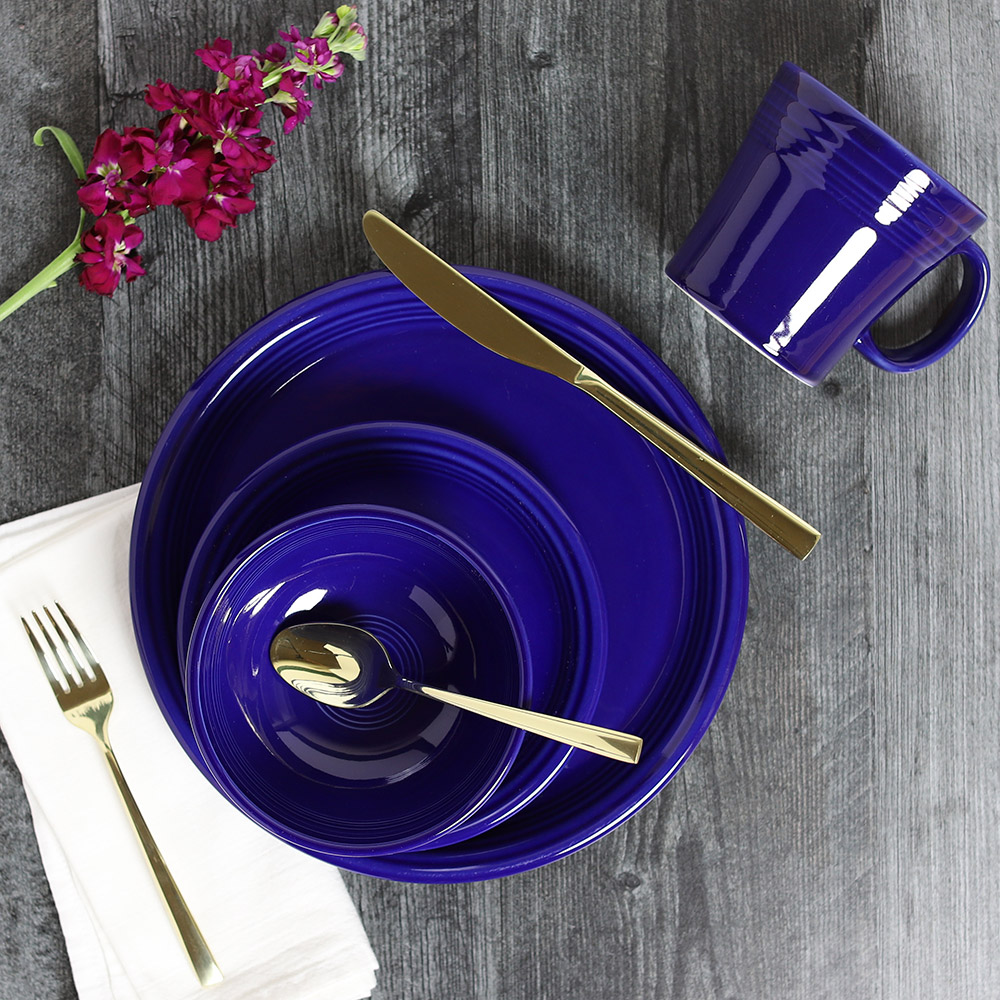 This year is no different, with the launch of their 2021 hue of Twilight, a luminescent medium shade of blue. Twilight officially launches June 1, 2021 and is available at fiestafactorydirect.com and other retailers nationwide. We think Twilight has a unique duality: it has an electrifying vibrancy that practically glows from within, but also offers a sense of calm serenity.
What's fun about Fiesta is its ability to mix and match colors. At any given time, there are 14-16 colors in the brand's color spectrum. Current colors include: Twilight, Slate, Scarlet, Poppy, Butterscotch, Daffodil, Sunflower, Lemongrass, Shamrock, Meadow, Turquoise, Lapis, Cobalt, Mulberry, and White; with Ivory being available during the fourth quarter of the year. The lineup also includes Foundry, a cast-iron like finish that has the ease of use of ceramic dinnerware.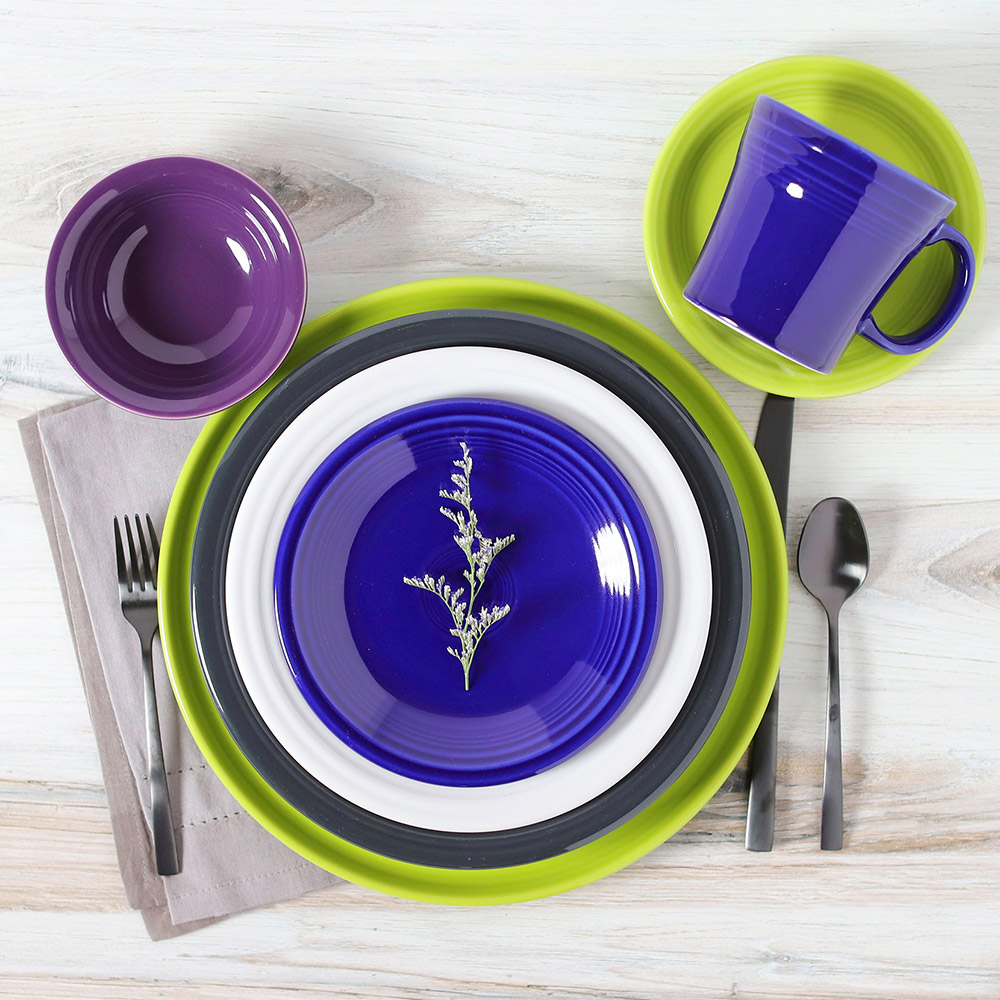 When choosing Fiesta colors, people tend to stick to a color "theme" — for instance, the coastal shades of blues, purple, and white, while other people lean toward fiery reds, oranges, and yellows. Or maybe you like the entire rainbow or anywhere your imagination takes you!
Fiesta is made in the USA at its family-owned factory in Newell, West Virginia. The dinnerware is lead-free, dishwasher, freezer, oven, and microwave proof, and comes with a 5-year chip replacement warranty. It's consistently been at the top of bridal registry items in the casual china category. Fiesta's timeless styling and durability make it the preferred dinnerware of generations upon generations to make every dining experience colorful, special and memorable.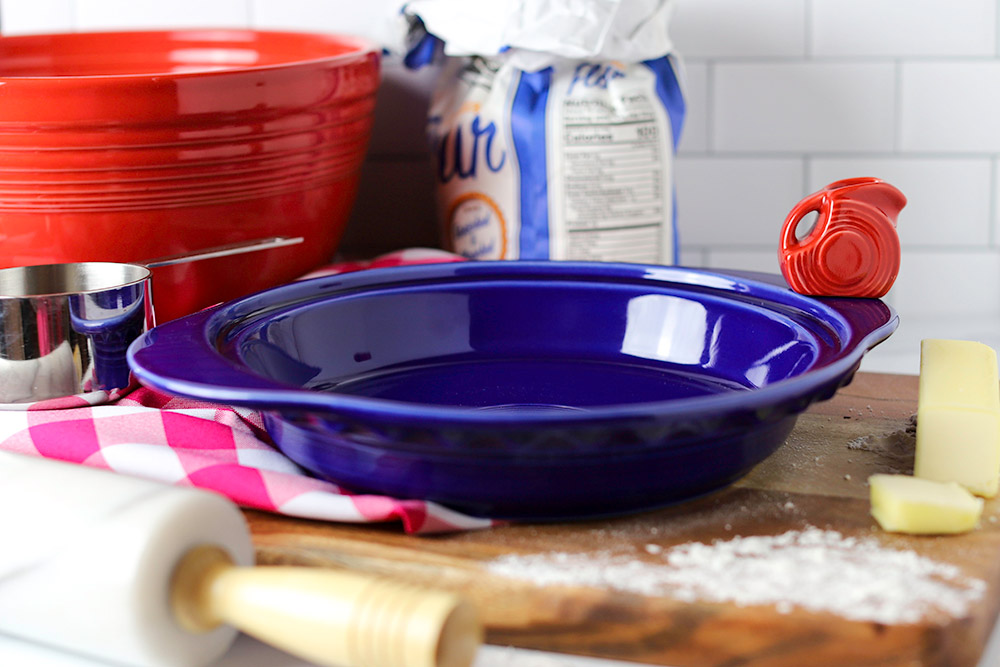 For more information, please visit www.fiestafactorydirect.com or follow on social media: Instagram @fiestadinnerware, Facebook @fiestatablewarecompany, TikTok @fiestadinnerware, Pinterest @fiestadishes, and YouTube @TheFiestaTablewareCo.


[ad_2]

Source link