[ad_1]

Posted at 10:11h
in Real Weddings
Outdoor Fairytale Wedding in South Carolina
Real weddings are so inspiring! To get you in the mood to plan, we asked real brides to spill the details on everything from getting engaged to finding their wedding dresses to the special touches and surprising moments that made their celebrations completely one-of-a-kind. Read on for Natalie & Cleveland's outdoor fairytale wedding in South Carolina.
How did and you and your fiancé meet? How did you know he was the one?
Cleveland and I met through my cousin. She was dating one of his friends at the time and told me that he had a really good guy friend that I should meet. Well, she was right because he truly was the one for me!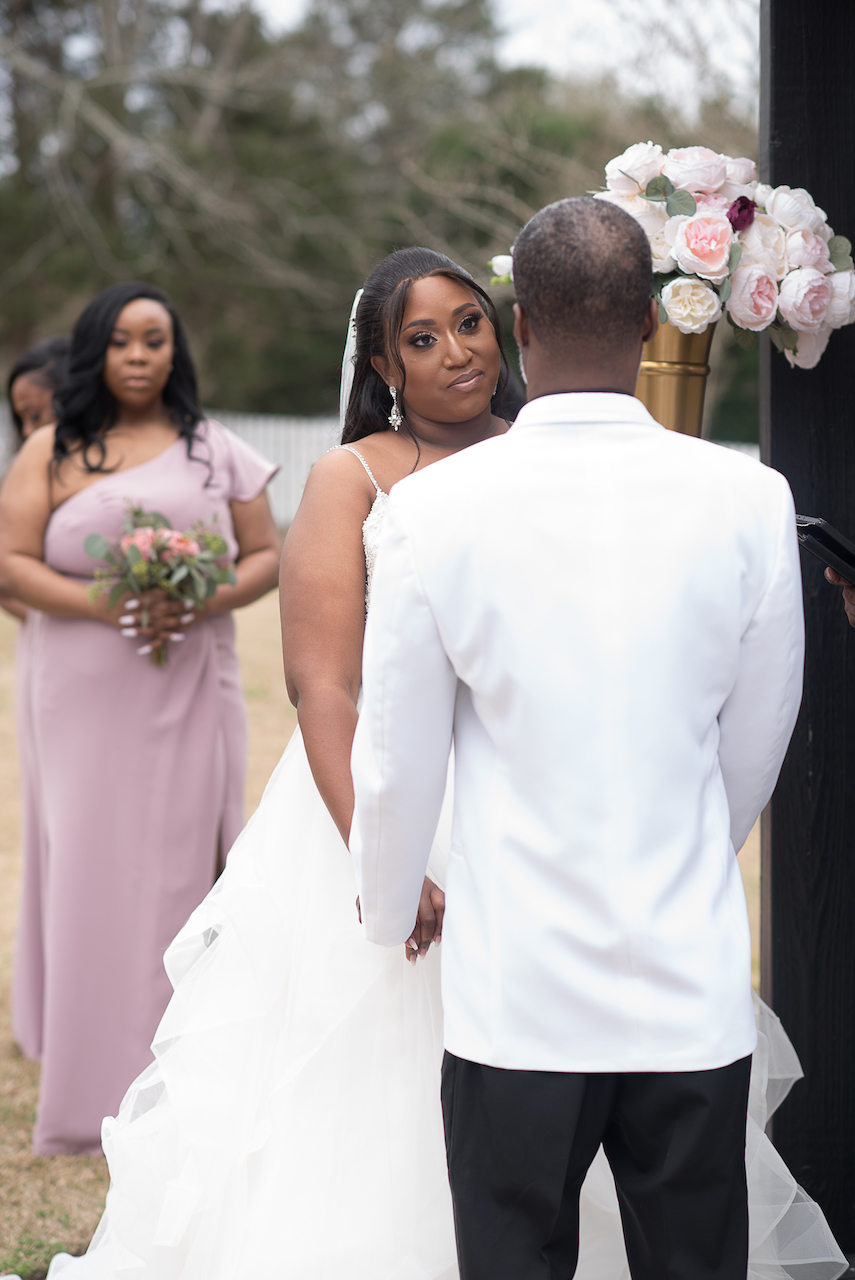 Tell us your proposal story!
We got engaged early on in the pandemic  – we had been together for 3 years at this point and have a son. COIVD-19 really put things into perspective. He proposed over text while at work. He said it hit him that if I were gone tomorrow that I wouldn't be his wife.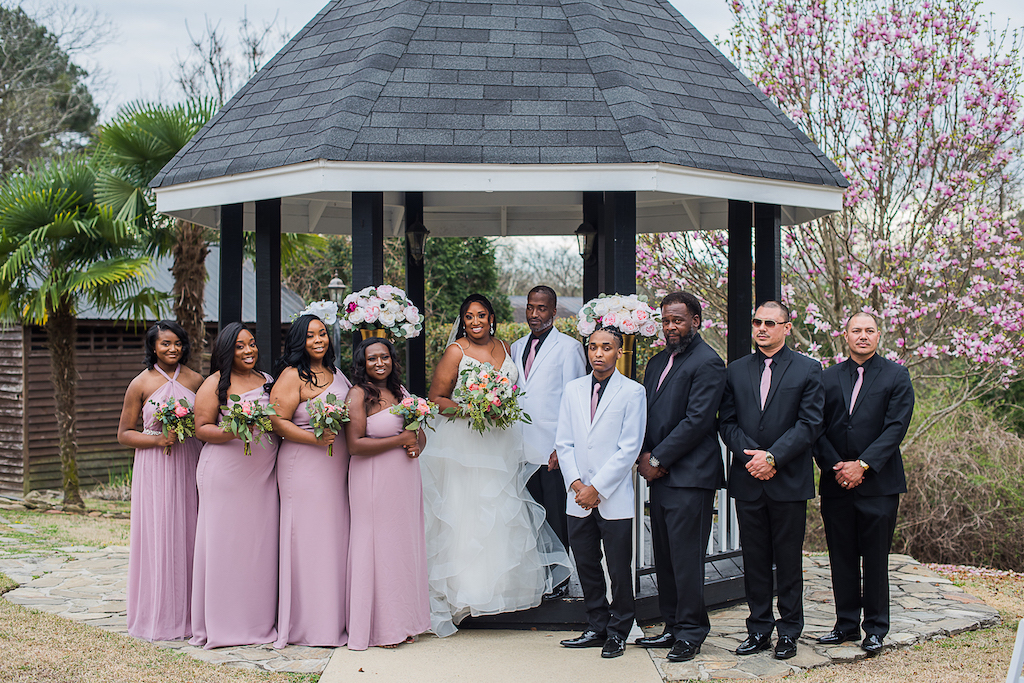 How did you both decide on your wedding day look?
From the start, I knew I wanted a form-fitting dress that was elegant but went in the opposite direction. I ended up with a full beautiful dress that I adore. I wanted something that I felt good and confident in and this was it. Cleveland knew he wanted a twist on a classic black and white tux. He kept his look casual by omitting a tie.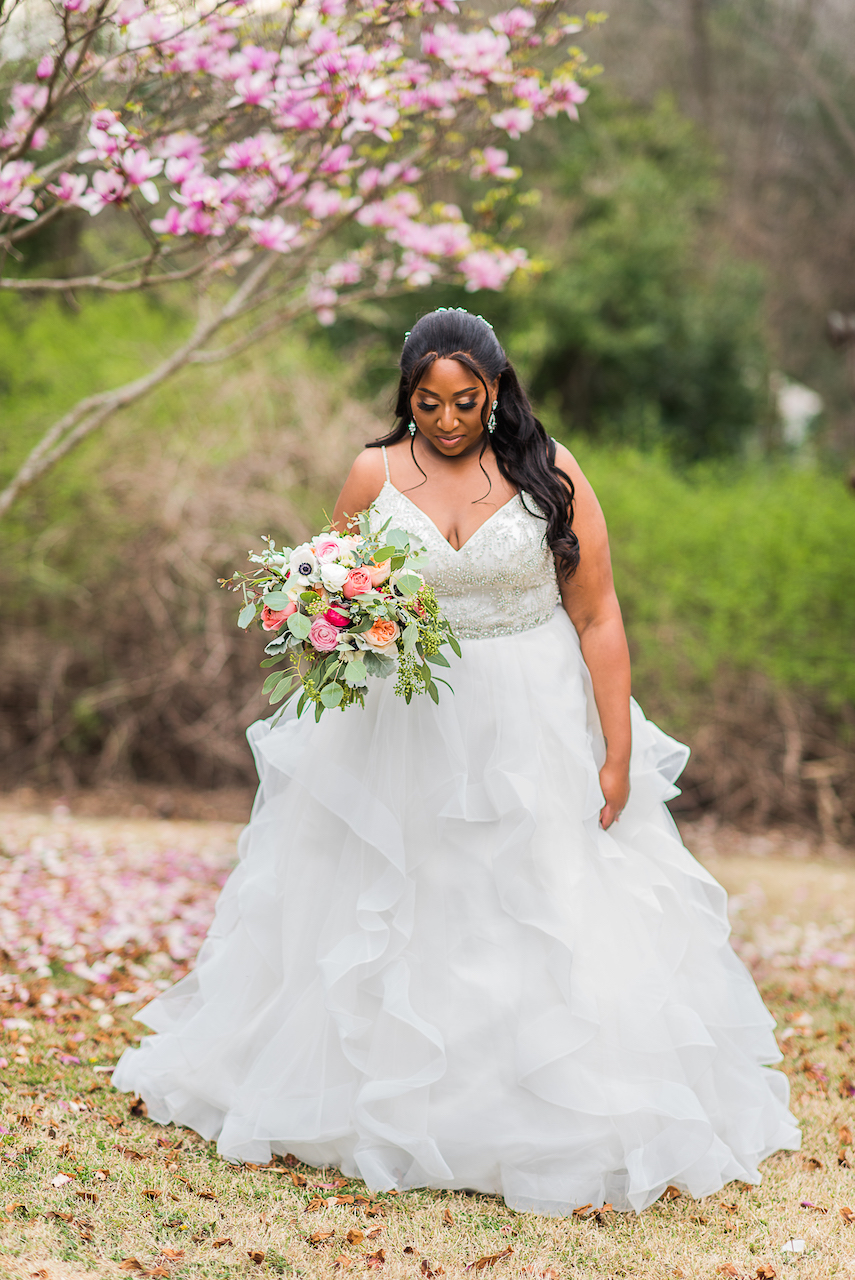 Do you have any shopping advice for future brides?
Yes, be open to trying on different styles. I did not end up with what I "thought" I wanted. Choose the dress you feel most confident and comfortable in.
What was your favorite detail about your look?
I loved that the alterations team at David's Bridal was able to add a belt to my dress. This helped out a lot – it was one less thing to remember. I loved all of the beading in my dress.
Was there a highlight or most memorable moment of the day?
Natalie – hearing the beat drop to my song "Anything for You (The Duet)" things got real. I had to keep the tears from falling. It was really happening – we were getting married.
Cleveland – seeing Natalie walk down the aisle and realizing that our forever starts now!
Is there something you wish you had known before the big day/while you were planning the wedding?
Weddings are expensive, choose things that you KNOW you want to have and let go of the rest. 
Did you have to make any changes to your wedding plans because of Covid?
We limited the number of guests to 75. We had talked about marriage before we were actually engaged and we knew wanted close friends and family there but COVID forced us to really be selective with who we invited.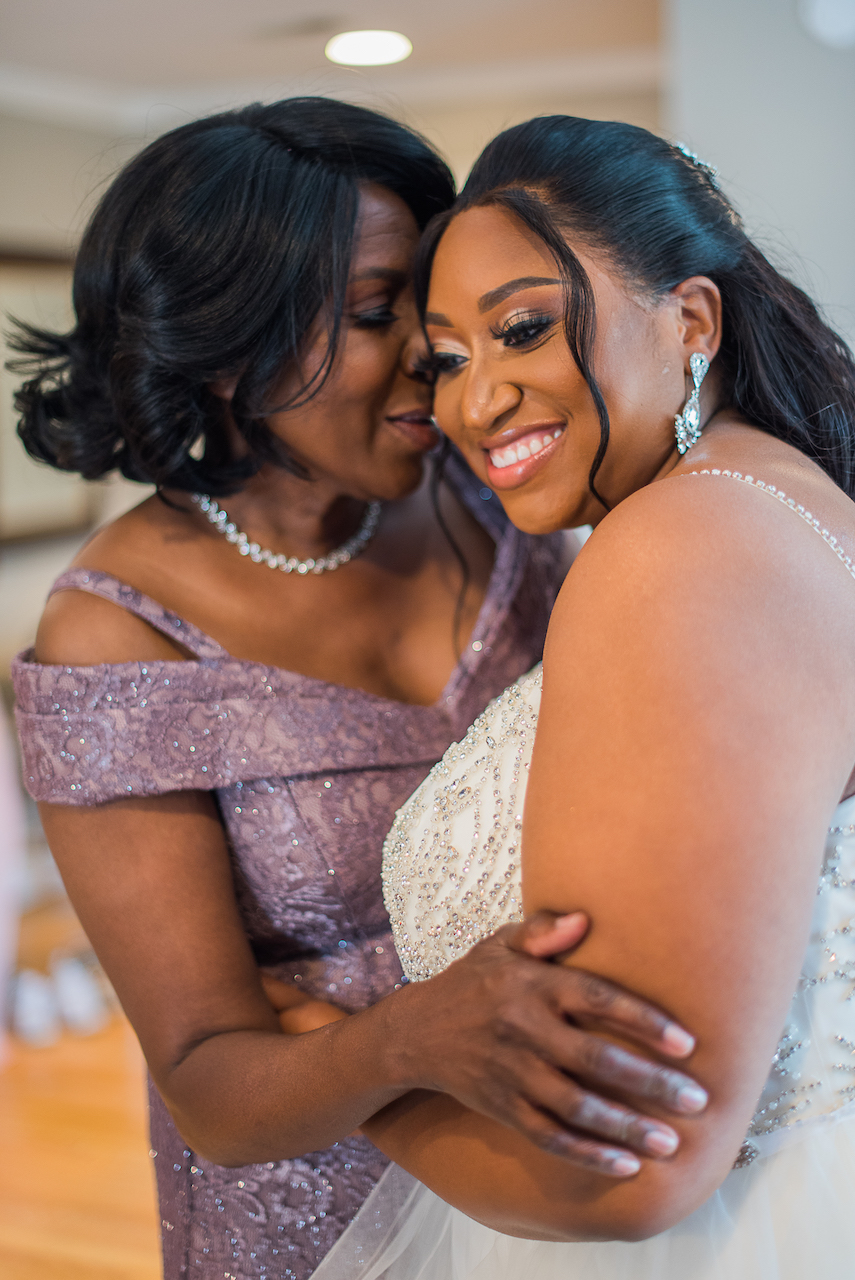 Featuring styles 2047 & WG4007
What was your favorite DIY or personal touch?
I did a semi-DIY gift for our wedding favors. We chose puzzle pieces because we are truly the perfect fit and added magnets to the back so that they would be useful in the future. I also made my denim jacket. I love the bridal trends of having your new last name on your jacket, so I had to do it.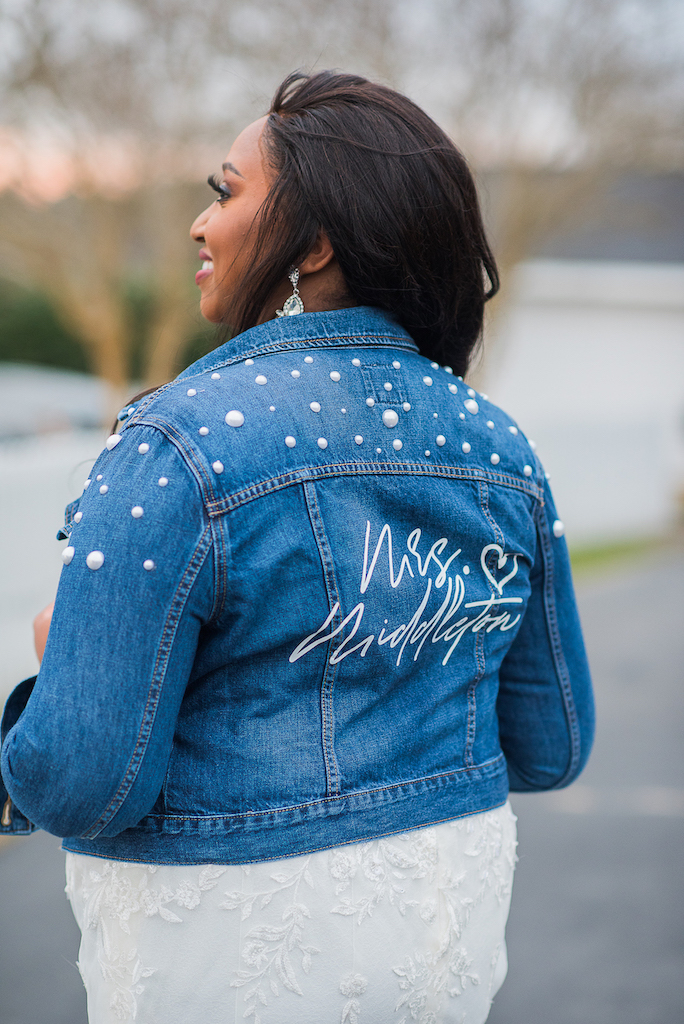 What did you do to stay stress free on your wedding day?
My wedding planner was AMAZING! She promised me that if we worked together I wouldn't have anything to worry about on my wedding day and she delivered.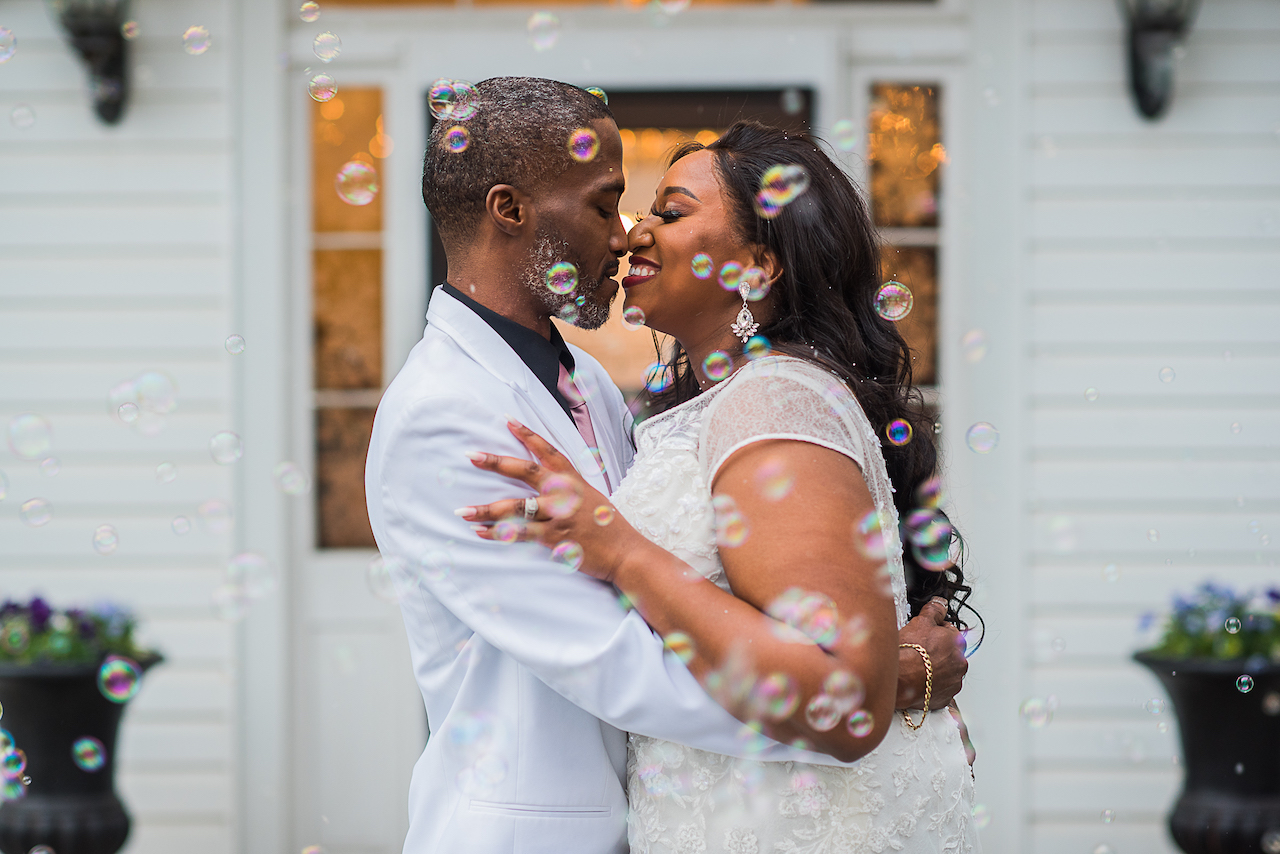 What's your best wedding planning advice? And what advice do you have for brides that are planning their weddings right now?
Hire a day of coordinator no matter what. I thought I could do it all but I couldn't. You can't be two places at once. It was so helpful to have someone outside of a family member taking care of things. This allowed my family to feel like they were able to enjoy the wedding and not have to "work" the wedding. If you're planning a wedding post-COVID, remember that life is short, make the wedding day about you and your spouse.
Anything else you'd like to share?
90% of my Bridal Party was dressed in David's Bridal attire and everyone looked and felt like a million bucks. The smiles on everyone's faces were priceless and assured me that we did the right thing.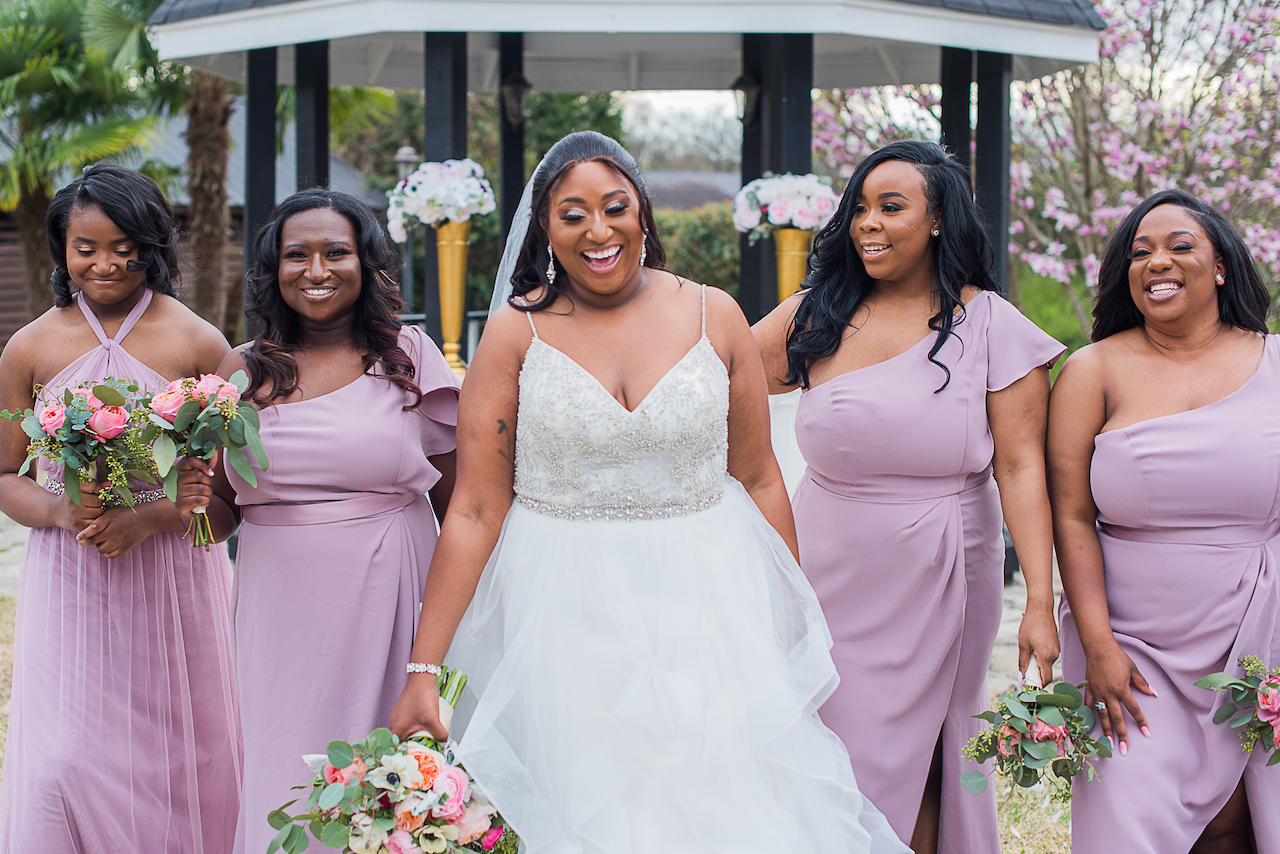 More Details:
Date: March 13, 2021
Location: The Corely Mill House
Dress Style: Beaded Bodice with Tiered Skirt Wedding Dress
Wedding Song: You Are My Lady by Freddie Jackson
Cake Flavor: Vanilla
Photographer: Aneris Photography
Love this romantic outdoor fairytale wedding in South Carolina? Read more real wedding stories here!
We know how important your wedding day and special events are to you and we are doing everything in our power to serve you! You can shop with us 24/7 at davidsbridal.com or come see us at your local David's Bridal. Plus we are here for you to help guide you through your wedding planning! See tips for starting to plan your wedding at home, shopping for your wedding dress online with confidence, and more on the blog.
Related Posts:


[ad_2]

Source link