Big congratulations to the newlyweds! Christine & Steve said their "I DOs" on Feb. 29th at the Three Oaks, Michigan. We are so honored to be a part of their big day and Christine looked absolutely stunning in her customized cocomelody dress!
Wedding Dress Style: Customized Version of #CWZT15008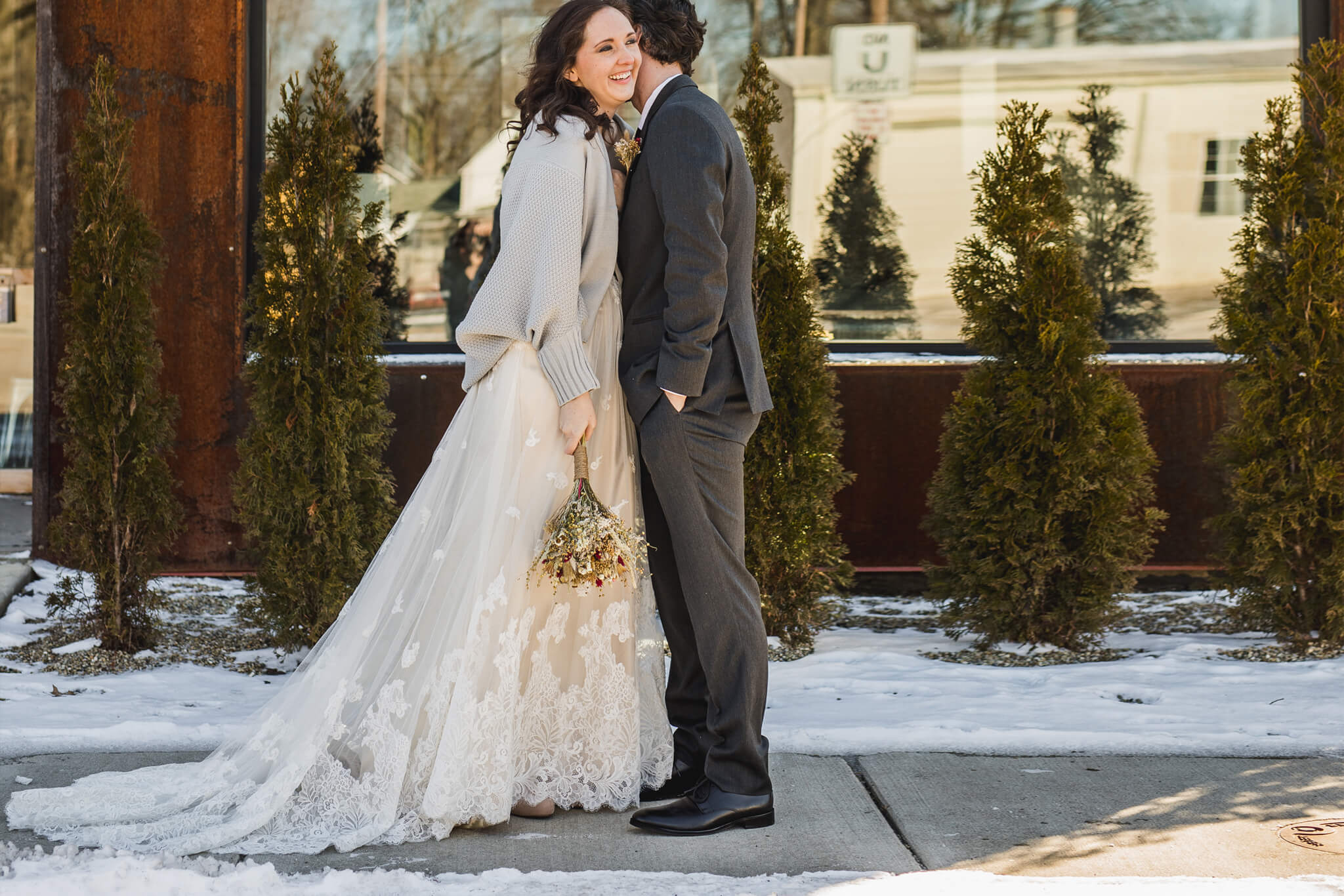 Photo Credit: AliciaAndHarrisonPhoto
Q: Any advice or tips for future Mrs.?
Don't sweat the small stuff. Try not to get caught up in the expectations and instead focus on the things and details you care about.
Q: What was the inspiration behind your wedding theme?
We have four kids. We wanted everything about our wedding to be family-friendly and focused around the life we're building together.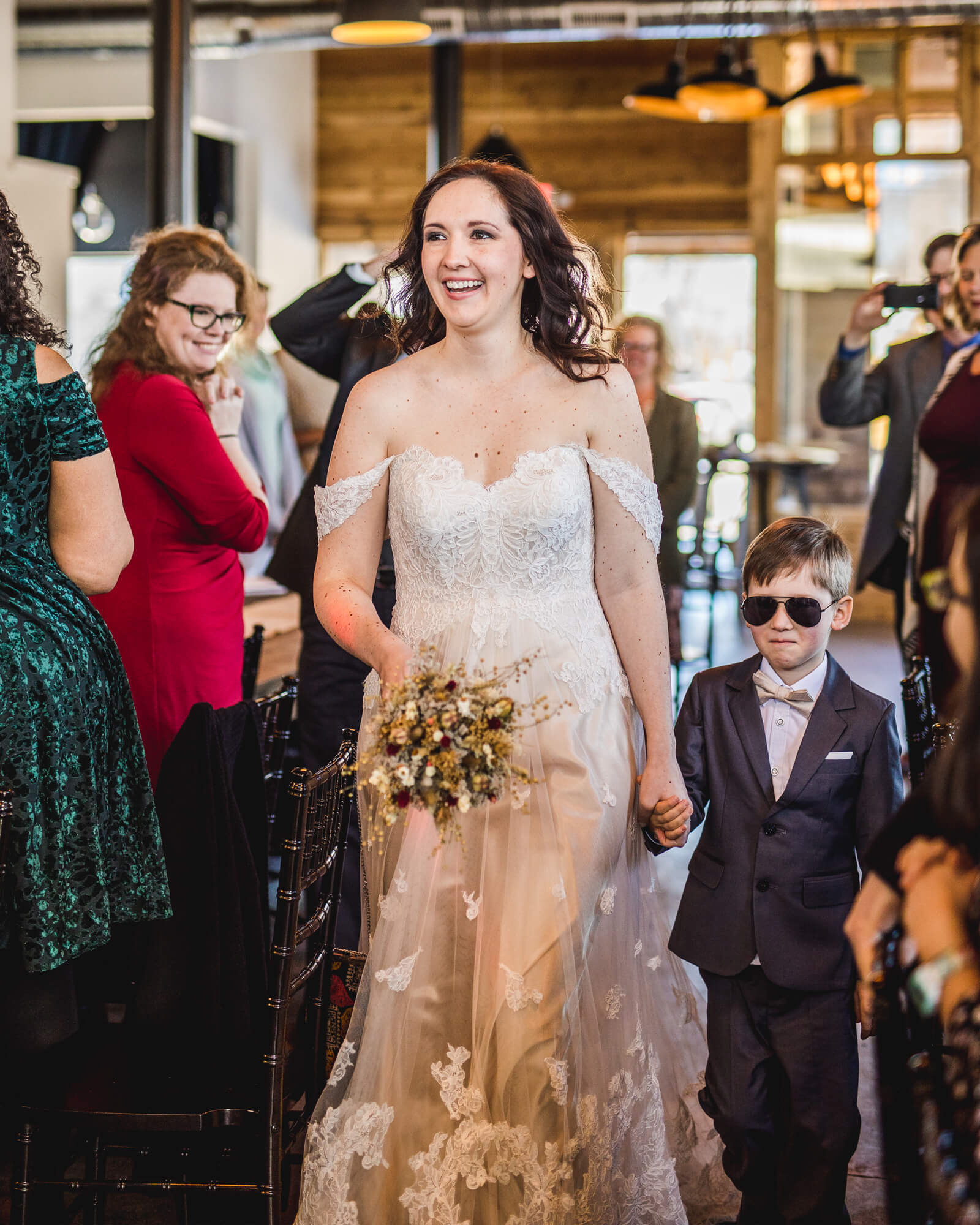 Q: Tell us your love story!
Our paths have crossed multiple times over the last six years. Things really kicked off when we were cast in a community theater production of "A Miracle on 34th Street." We both had small parts in the show, giving us lots of time to chat backstage. At the end of the show, one of our friends gave Steve the nudge to ask me out. That very same day he asked me to dinner and we've been together ever since!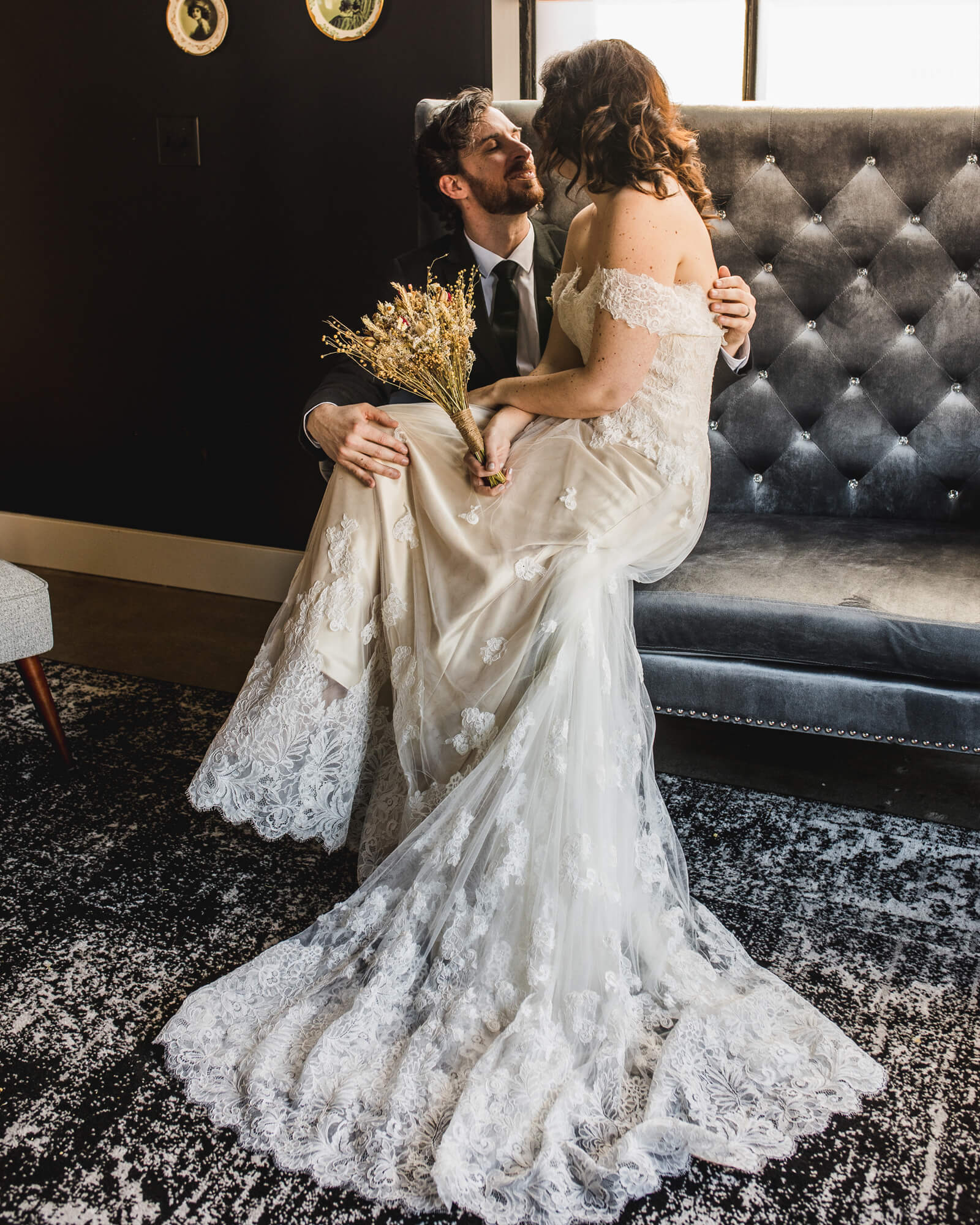 Q: What was the best/most memorable part of the day?
When all of our kids ran up and gave us a big hug at the end of our ceremony!
Q: What did you love most about your Cocomelody dress?
I love that I was able to customize it and add the off the shoulder laces straps. I really wanted to show off my shoulders, and they were the perfect detail to do that!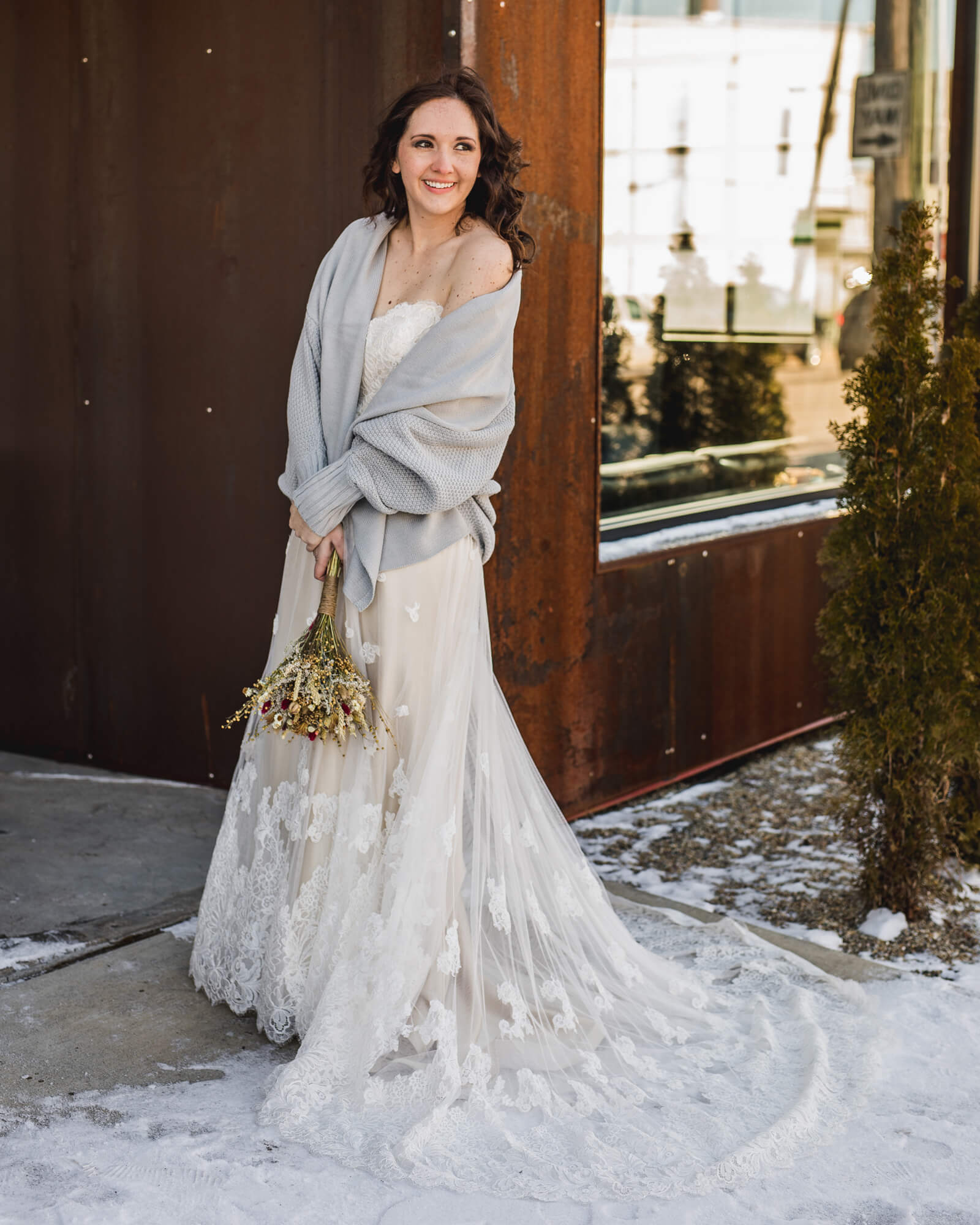 Q:  What do you think about Cocomelody?
I was so impressed with COCOMELODY! The customer service, the communication and the quality were outstanding. I never would have thought that I could have such an amazing experience buying a wedding dress online. I was nervous at first, but after reading all the reviews, looking through Instagram, I decided to give it a shot. It was seriously the best decision I could have made.