[ad_1]

Now the evenings are getting lighter and the days are getting warmer, our eyes are firmly set on summer and lots of glorious summer weddings.
If you're planning a wedding this summer or next, then we think you're going to love these details and ideas that are perfect for summery celebrations. All of these fabulous wedding suppliers can be found in our directory, along with many super talented professionals so whether you're looking for an incredible wedding photographer, wedding planner or bridal boutique, you'll be spoilt for choice.
Our directory is entirely curated – meaning we personally select and approve every single member, based on our values of supporting small businesses and elevating talented artisans. We also love to spotlight businesses who are doing their very best to produce and deliver more ethical and sustainable products and services, and who welcome the opportunity to work with all couples from all communities. More than anything, we align with artists, makers, visionaries, designers and creators who love what they do and who take the biggest pride and pleasure out of helping you experience joy on your wedding day.
Anyway, let's get back to our summer wedding ideas because it's time to look forward to better days!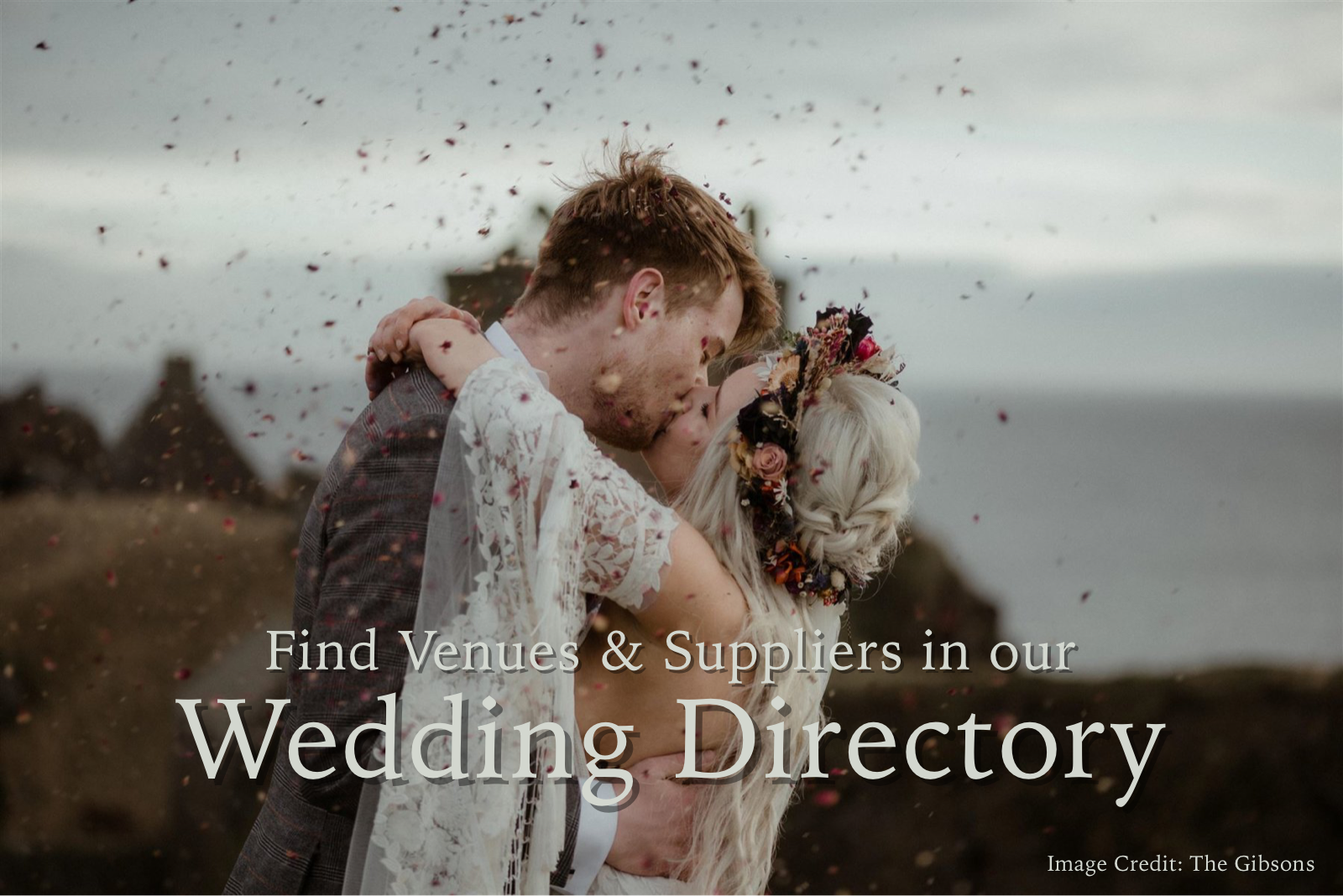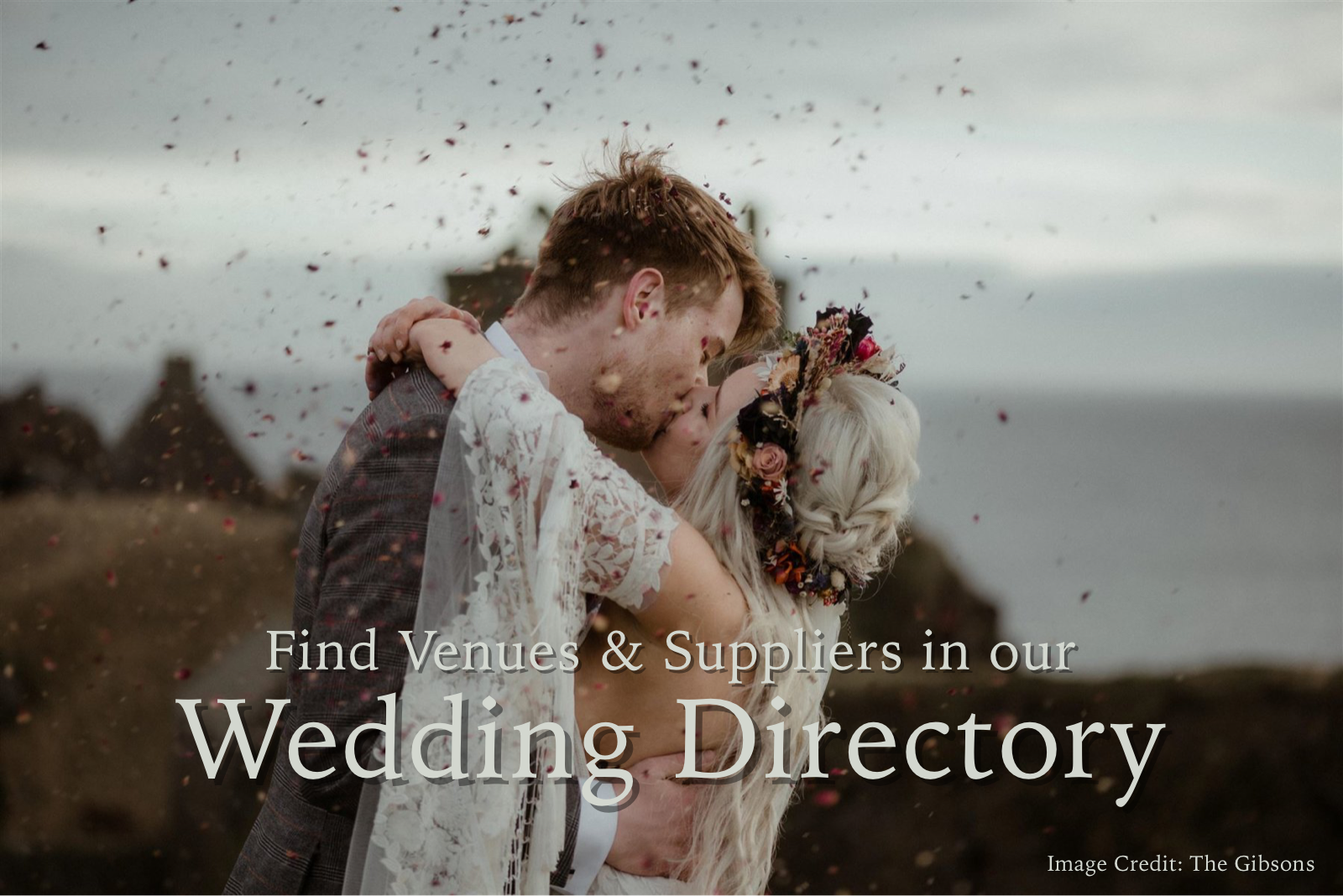 1. Summer fete old fashioned games that all ages can enjoy
This glorious run of sunny days we're experiencing right now, and the impending return of 'normal' weddings in June has us dreaming up all kinds of visions for making the most of outside spaces at your summer wedding. If you have a plentiful supply of guests attending your wedding, we recommend hiring some traditional fete games from Vintage 78DJ It's A Wind Up to add some good old fashion fun, laughter and enjoyment into the celebrations.  These games are perfect for drinks receptions or extras for your evening and you can even hire deckchairs and picnic blankets too. The Vintage 78DJs are Matt and Annabel, who also provide a vintage DJ service, spinning old 78s on vinyl for our guests to enjoy. Matt also happens to be an incredibly talented jazz Saxophonist.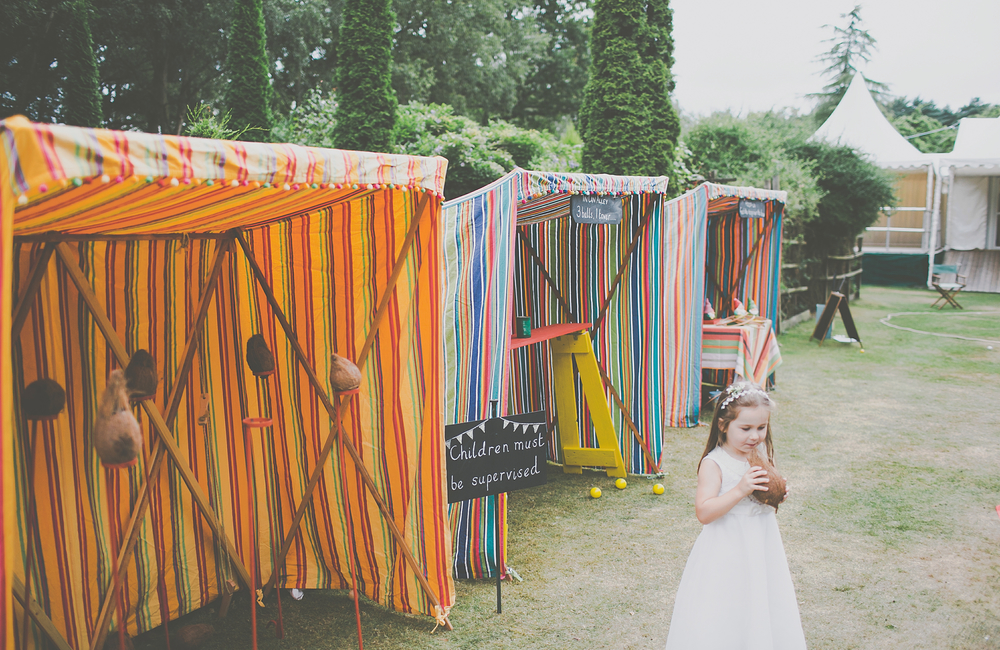 Image Credit: James Melia
2. Book a brilliant DJ who knows how to read the room!
Weddings are a big part of the British psyche and a BIG part of the wedding is the party/reception after the formalities. After months of being locked in and cooped up and restricted in every way imaginable, we suggest you book a really, really good DJ that will ensure that any available space to do so will be filled with guests boogying and having the time of their lives.
Book a DJ that is friendly, fun and approachable with a good few solid years of experience – a DJ who will play the kind of music YOU want them to play, be it classic soul, funk, disco, indie, pop, reggae, hip hop and house. A good DJ will read the room and play what they feel your crowd will know and love. We recommend Festival Wedding DJs for anyone planning a summer wedding – whether you're celebrating indoors or marquee style, they'll have your entertainment needs covered entirely, enabling you to be able to relax, mingle and join your guests on the dancefloor too.
"We mix, we scratch, we beat match, but we always respect the music. We play with vinyl or cd decks and will never turn up with just a laptop. We work with you to find the songs you love – the kind that will have your guests dancing all night long."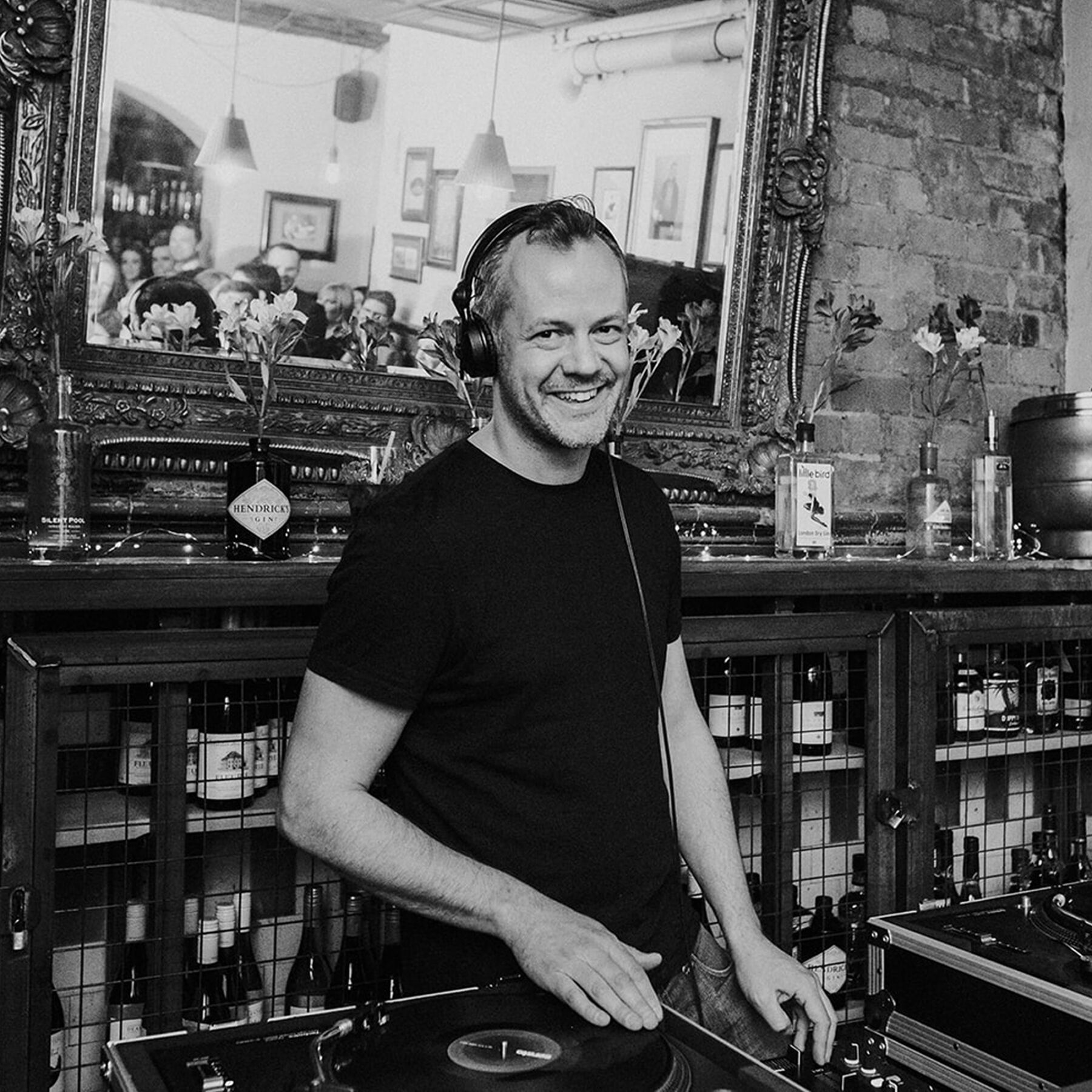 3. Get playful with props & styling
Whether you're going full on outdoors, or want to bring a touch of the outdoors in this summer, there's so much you can do to inject some fun, style and a sense of your personality.  Have you considered putting aside some of your budget to hire in a super friendly, naturally creative and talented styling team? We highly recommend the GLOAM team and adore how they make every single one of their weddings look so effortlessly cool with their considered styling and detail. Hire GLOAM to create romantic outdoor eating spaces or hire one of their cool props that can be decorated florally, to add a backdrop for your outdoor wedding ceremony. GLOAM have a whole furniture hire section you can enjoy browsing, including summery can style seating and tables for dining outdoors – on in!
Bring the outdoors in with one of Vowed & Amazed's lifesize and realistic trees – dangle your table escort cards from the tree on colourful ribbons, or ask guests to write their interactive guest book wishes on a tag and tie it to the tree. You could also hire the Vowed & Amazed's 'Love Boat' – fill it with miniature bottled drinks in buckets for your guests to help themselves too – it can double up as a a fun photo backdrop for guests too. Given that we've not seen that much or our friends and family over the last year, your summer wedding is a great excuse to get LOADS of photos of them and we love the candid snaps and selfies that really show your guests enjoying themselves. Vowed and Amazed have all kinds of sensational props for photography backdrops and adding a really cool element of playfulness to your venue space.
4. Lighting for setting tone, atmosphere and injecting some personality
Lighting always brings something special to a wedding – good lighting will immediately set the tone and atmosphere and help transition a day reception into a fun, let your hair down party vibe. Lighting that doubles up as fun props and photo backdrops add a really fun, visual element of playfulness. We thoroughly recommend you check out Vowed & Amazed's selection of lights available for hire.  If you can't see what you like, they will create a bespoke light or prop for you. Pop rainbow lights all the way around your queer couple/LGBTQIA+ wedding reception space, or hire your initials in lights.
5. Sustainable and Ethically Dyed Silk Ribbons
For a really romantic addition to your summer wedding, beautiful and sustainably, botanically hand dyed ribbons from Lancaster & Cornish are perfect. Trailing from your bouquet, catching the breeze, wrapped around napkins or tied in blowsy bows in your hair as extra decorative details, they're just so feminine and pretty. These ribbons are all dyed with natural colourings using plants that designer Sian has usually foraged herself from the countryside that surrounds her design studio. We just love this.
6. A temporary tattoo station
If you want to bring the fun to your summer wedding, look no further than the temporary tattoo station from Doris Loves. This is a fab and fun wedding idea that guests of all ages will absolutely adore (and don't forget their Tattoo Station in a Box as an alternative if you'd prefer to DIY). What design will your choose? It's a tricky decision as there are more than 40 to choose from, including all our favourites plus some quirky additions too. Perhaps we'll go for the unicorn…
Image Credit: Laura Babb
7. Give your guests next level selfie permission with a professional photobooth
We've touched on the brilliance of laid back photos of friends and family already so we absolutely had to include the marvellous photo booths from Boothco in our list of fab ideas for summer weddings. With props, lights and absolutely everything you need for fun-filled photos, you're literally guaranteeing your guests a tonne of laughter and fun.
Boothco have a range of brilliantly designed booths that can be effortlessly dropped off at your venue and collected later that day or the next day by their trusty delivery team.  The queue to get inside your photobooth for some proper selfie fun, will be snaking around your reception venue. We absolutely promise you ????
8. Real flower petal confetti
Finally, no summer wedding is complete with confetti and The Real Flower Petal Confetti Company is the place to go. Dreamy colour combinations and perfect petals make this the best confetti as it floats on the breeze and looks absolutely fantastic in photos. Fill the air with confetti wishes this summer…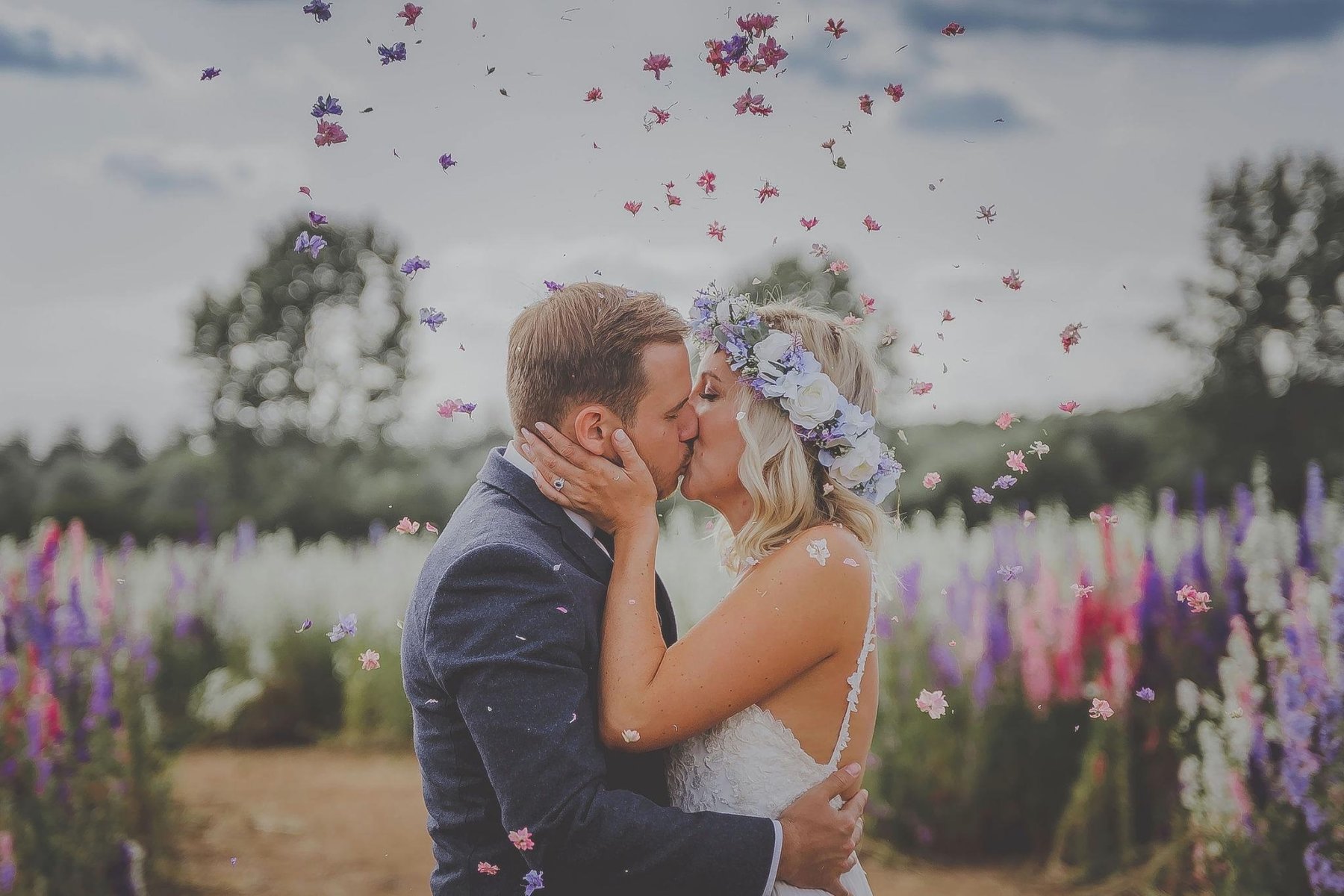 Image Credit: The Real Flower Petal Confetti Company
If you're now feeling inspired to get planning, do visit our directory to find the very best wedding suppliers, venues and bridal fashion experts in the UK and beyond.
If you'd like to join our directory, we invite you very warmly to sign up here.
Lots of love and fun planning your summer weddings!


[ad_2]

Source link