You said "Yes!" and now it's time to plan your dream day and wow guests with a wedding to remember. Our July/August 2020 issue covers all the bases, from stunning new gowns and super-smart planning tips to budget advice and honeymoon-perfect destinations.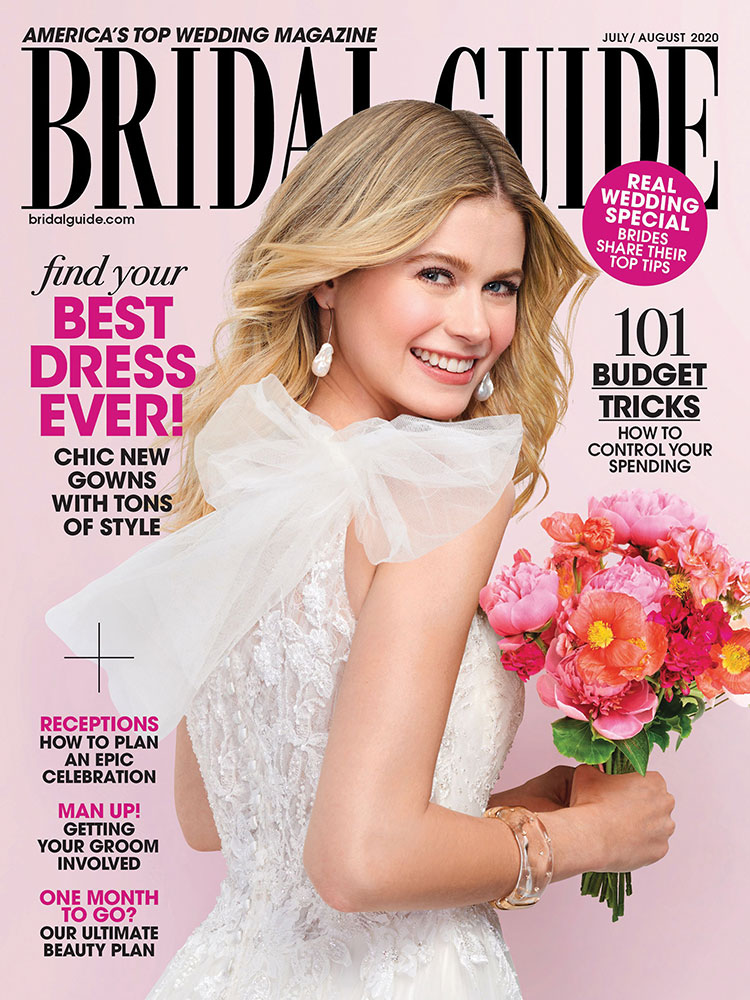 You'll fall in love with dazzling dresses paired with of-the-moment accessories.
as well as chic looks for your bridal party.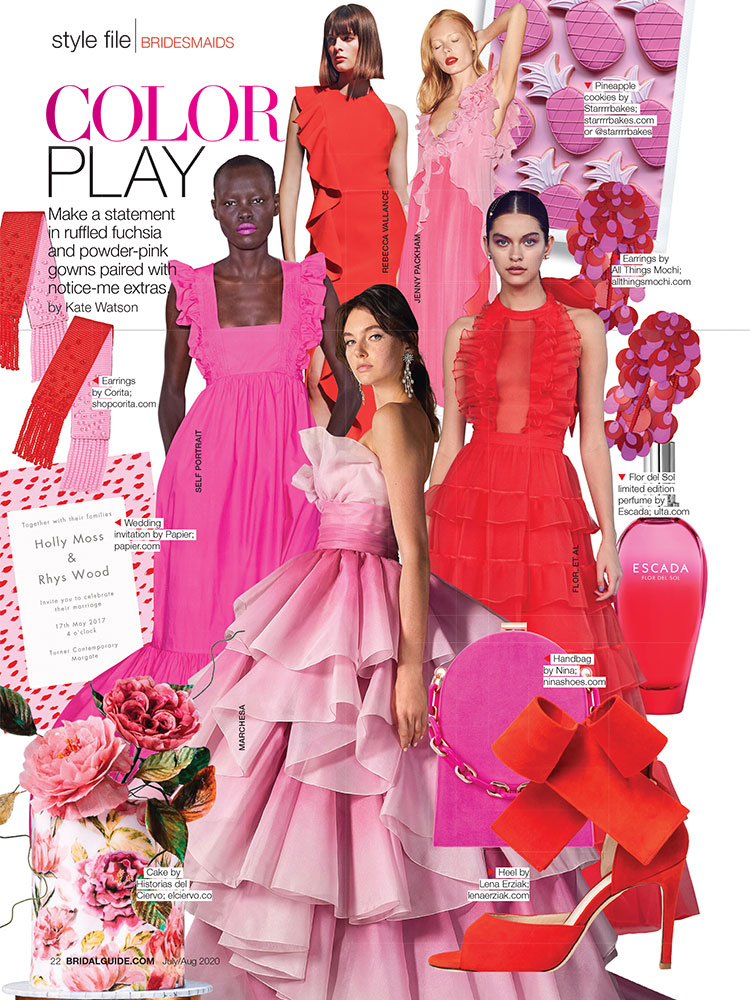 And check out the amazing "Loop Dress" from Dessy: It can be worn in ten different ways, so your BFFs can show off their fabulous style in whatever way they choose. They'll thank you forever!
Looking your wedding-day best is guaranteed with our 30-Day beauty countdown calendar filled with expert advice and top product picks.
A multi-day wedding celebration is more popular than ever, but detailed planning is key to ensure that all runs smoothly. From the welcome dinner to the day-after brunch, we'll walk you through all you need to know for a stellar affair.
You've probably already discovered that every element of a wedding costs money. Relax: We'll help you keep spending in check with savvy money-saving advice on everything — the invitations, reception site, flowers, music, food and more.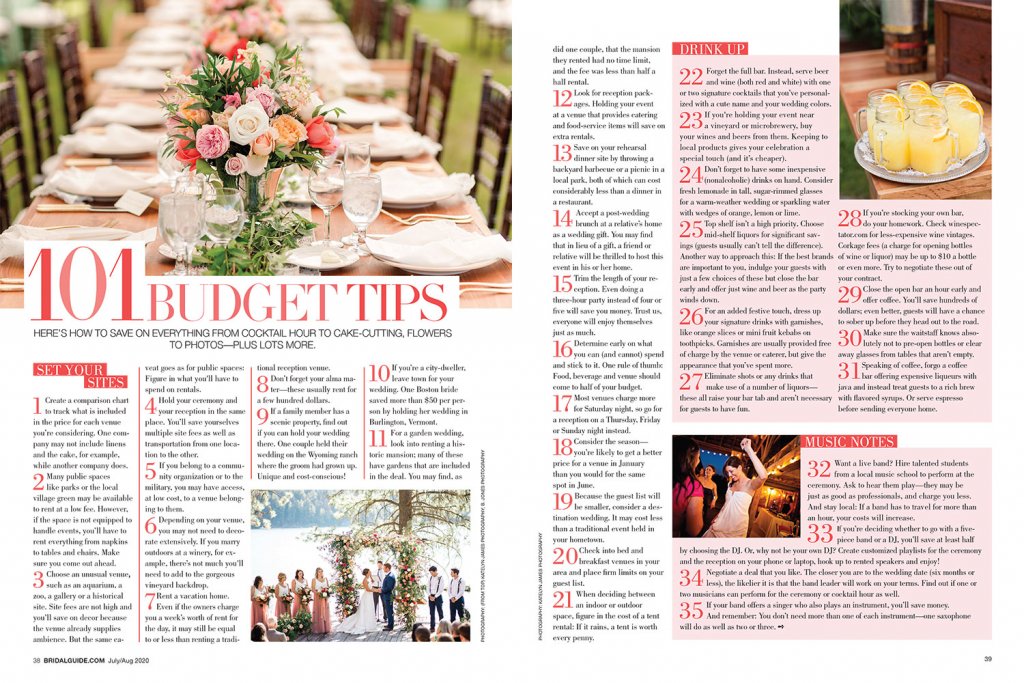 Sadly, Covid-19 disrupted many weddings, especially destination weddings. Hopefully, one day soon, couples can once again celebrate with family and friends and plan to wed wherever they choose. With that in mind, see our Real Destination Wedding features to discover where other couples chose to marry away. These joyful celebrations are filled with fantastic ideas and tips.
Still need to plan your honeymoon? Consider any one of these gorgeous resorts boasting their own gardens and orchards.
Or opt for a private-island getaway like Guana Island in the British Virgin Islands, where one couple enjoyed a blissful escape.
There's even more in the issue: etiquette advice, tips on how to get your groom involved, real weddings, and reception ideas featuring Pantone's beautiful Color of the Year: Classic Blue.
Enjoy the issue and be sure to visit our new section for expert advice and tips on how to plan during COVID-19. We wish you all the best and a future bright with celebration and happiness!